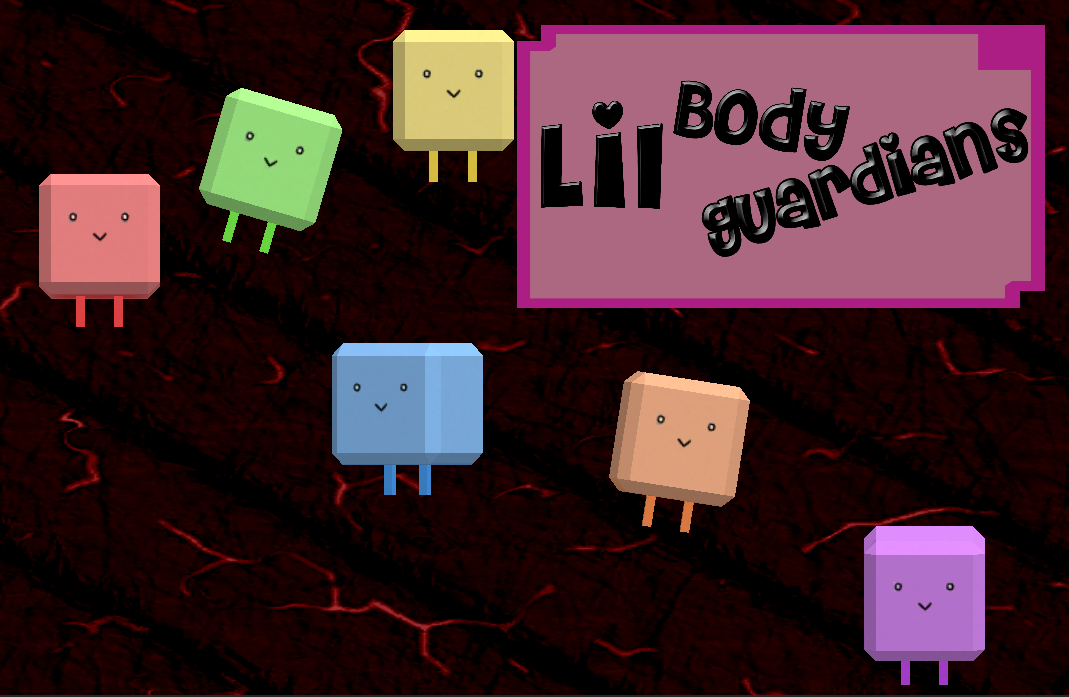 Li'l Body Guardians
A downloadable game for Windows
---
Li'l Body Guardians

Li'l Body Guardians is a transport management game set in a 3D space. It is a real-time strategy game managing AIs, transportation and facilities. It is a click based game with collapsed menu features. The camera is in first person and is in God-Mode, allowing player to fly the camera around in the 3D space.
---
Objectives

Keep the body virus-free and build the body's immune system.Aim is to keep the body alive as long as possible or successfully keep the body healthy through its life. You will be monitoring the body for disease and will be managing proteins components to send to fight and ward off disease.
The player must manage energy in which the player will need limit himself or herself spending in spawning transport for the antigens.
Energy is obtained through multiple avenues of the game in drips and drabs however fighting off diseases costs significant energy.
---
About Us
This game was developed by
Josh Trusz - Programmer / UI Developer
Matthew Bachelor - Programmer / Sound Engineer
Isabela Ruiz - Designer/3D Modeller/Project Manager